MINOS TAKE OUT WEST
MINOS Take-Out was established in 1996 to accommodate the demand for Greek take-out and delivery focussing on 'Great Food Fast!" at an Exceptional Value.
For pick up, delivery or your next large home or office party order , Minos Take-Out offers daily specials, a wide variety of Greek cuisine, Mediterranean cuisine, Rotisserie chicken, ribs, party platters, canapes, appetizers, lunch and dinner.
When you think of Greece and Greek food, FRESH, HEALTHY, ABUNDANT AND DELICIOUS are words that often come to mind.
Minos Greek Take-out's dishes have been created from a generations of family traditional recipes, giving you the best in what Greek cooking has to offer.
ENJOY! GOOD FOOD. GOOD PRICES :: GREAT FOOD FAST!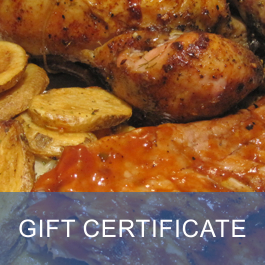 Ask about our MINOS TAKE OUT WEST GIFT CERTICATES.